November Chart #83
Australian Blues & Roots Airplay Chart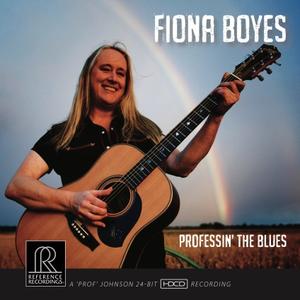 Fiona Boyes
Professin' the Blues
Welcome!
We are working on a shiny new site dedicated to hosting the Australian Blues & Roots Airplay Charts plus many other things music wise...it is currently being bent into shape

The Australian Blues & Roots Airplay Chart tracks what Australian Independent Radio presenters are playing on their shows each month.
The statistics the charts are based on is real radio airplay data contributed by numerous blues radio presenters from stations all around Australia.
Apart from the monthly chart we will feature reviews of new releases and gigs, as well as festival and gig photography.
We have some other great ideas in the pipeline...
Australian Blues & Roots will be and has been hanging out at some local festivals and gigs lately...come read the write-ups on our new review page.
Mullum Music Festival 2016

Blues on Broadbeach 2016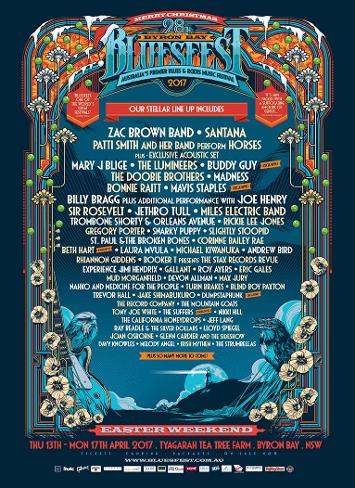 The Blues Foundation


37th Annual Blues Music Awards

The awards ceremony was held on May 5th...
here is the complete list of Blues Music Award winners.
1. Acoustic Album: The Acoustic Blues & Roots of Duke Robillard - Duke Robillard
2. Acoustic Artist: Doug MacLeod
3. Album: Born to Play Guitar – Buddy Guy
4. B.B. King Entertainer: Victor Wainwright
5. Band: Victor Wainwright & the Wild Roots
6. Best New Artist Album: The Mississippi Blues Child - Mr. Sipp
7. Contemporary Blues Album: Born to Play Guitar – Buddy Guy
8. Contemporary Blues Female Artist: Shemekia Copeland
9. Contemporary Blues Male Artist: Joe Louis Walker
10. Historical: Buzzin' the Blues by Slim Harpo (Bear Family Records)
11. Instrumentalist-Bass: Lisa Mann
12. Instrumentalist-Drums: Cedric Burnside
13. Instrumentalist-Guitar: Sonny Landreth
14. Instrumentalist-Harmonica: Kim Wilson
15. Instrumentalist-Horn: Terry Hanck
16. Koko Taylor Award: Ruthie Foster
17. Pinetop Perkins Piano Player: Allen Toussaint
18. Rock Blues Album: Battle Scars – Walter Trout
19. Song: "Gonna Live Again" written and performed by Walter Trout
20. Soul Blues Album: This Time for Real - Billy Price & Otis Clay
21. Soul Blues Female Artist: Bettye LaVette
22. Soul Blues Male Artist: Otis Clay
23. Traditional Blues Album: Descendants of Hill Country – Cedric Burnside Project
24. Traditional Blues Male Artist: John Primer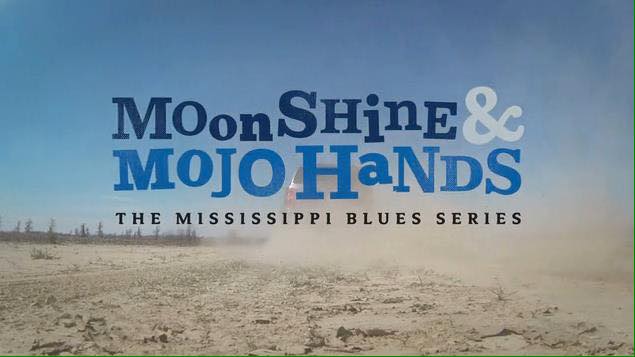 The award-winning creators of M for Mississippi and We Juke Up in Here return with Moonshine & Mojo Hands, the first-ever blues music reality show!
Hosts Jeff Konkel of Broke & Hungry Records and Roger Stolle of Cat Head Delta Blues & Folk Art travel Mississippi's back roads in search of juke joints, house parties, moonshine and the musicians who keep this art form alive. New episodes of Moonshine & Mojo Hands will be added each Thursday.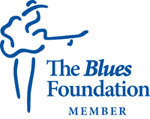 Testimonials
"What you guys are doing is helping build an enthusiastic, healthy, Aussie Blues and Roots scene. Keep up the great work!" -- 2015 Mitch Grainger - Musician
"The hard work and support community radio puts in for Australian blues is astounding ... this chart is absolutely essential for the growth of Aussie blues. A big thanks to all the presenters." -- 2015 Lloyd Spiegel - Musician
"As a performing artist and a radio presenter I find ABARAC a very valuable tool to gain insight into what the interest is in what is an expanding genre...Blues/roots...Its certainly changing and our charts reflect this change." -- 2015 Tony Jaggers - 2EAR FM 107.5 & 102.9, Moruya, NSW
"In July 2015, Wards Xpress celebrated their 20th anniversary by releasing The Back Roads retrospective album (a remastered selection of tracks from the band's back-catalogue). The album hit the No. 1 position on the Australian Blues & Roots Airplay Chart and stayed there for the next three months." -- Ward's Xpress, Bluesfest promotional material - Byron Bay 2016
Copyright © 2010-2016. Anthony V Moulay. All Rights Reserved.